Its week two, and I am stumped, why? Well the one sewing project I had, the girl that I sending it too reads my posts!!!! So I thought I would show you some thing that I made last year for my littl sis Abbster doodles - AKA Abby! (that is her nick name by the way)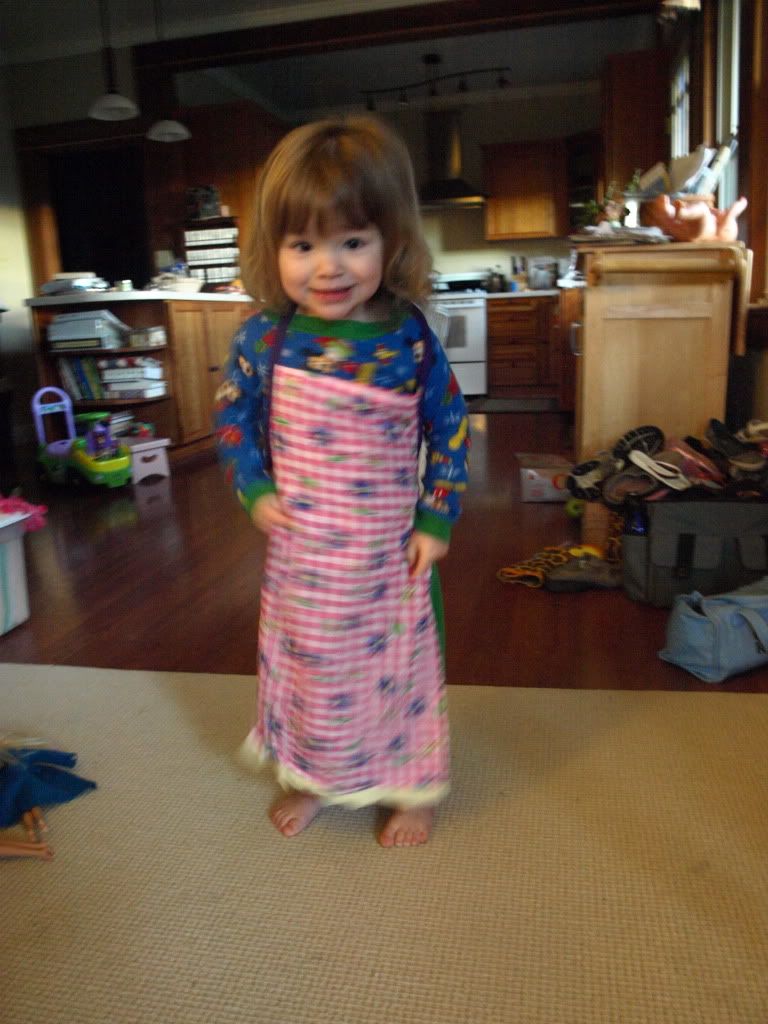 All that I did was cut out a not so evenly cut rectangle, added a ruffle to the bottom, and put bias tape on the top and as the ties. You really just have to sew on the ruffle, hem the fabric, and sew up the one side of the tie to the other side!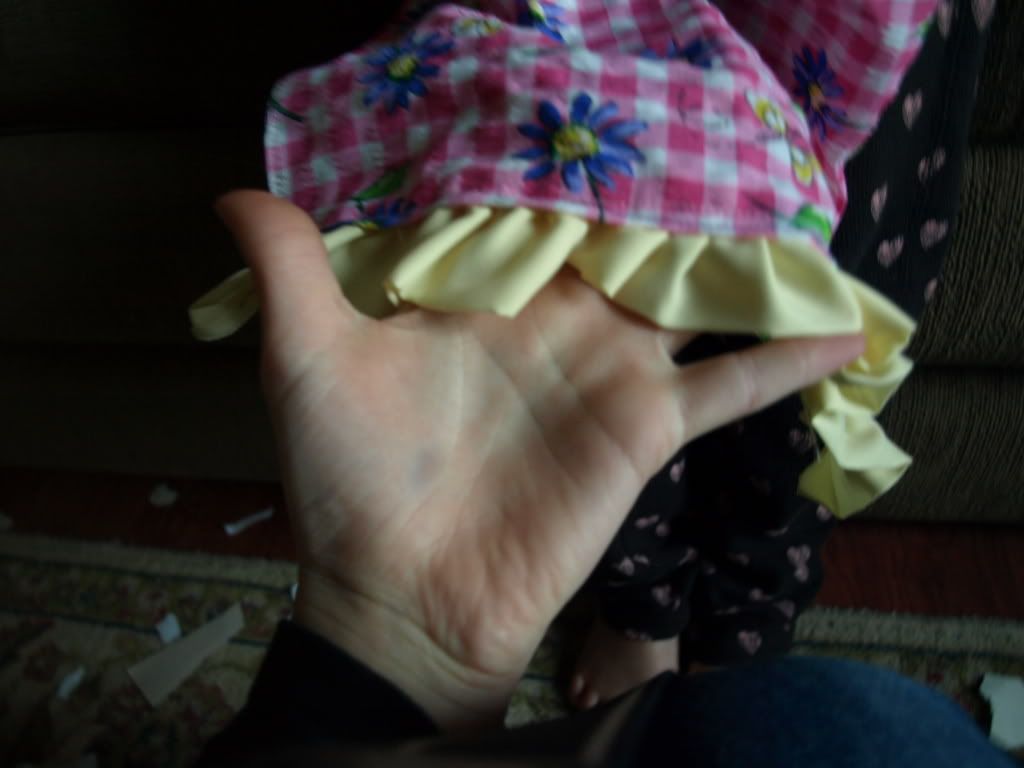 Sorry Grace it took so long to get this up - but like I said, I have only done one sewing project and she will be reading.
Love,
Anne