Here is my Summer Accomplishment!
This week for my VERY FIRST summer accomplishment!!! Yes I am late and well I really didn't pay attenction yesterday . . .. Go over to Nikki's to see all the other accomplishments!
I share a room with Lindsay and Abby - both who haven't learned to toss the dirty clothes in the hamper . . .
I decided to do a MAJOR clean sweep, make beds, clean shelves, etc. So here are the before images . . .
Our Bookshelf - yep we had a empty air freshner . . .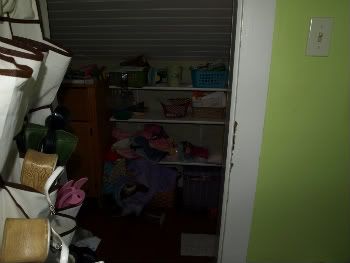 My I am a PIG
Yeah, yeah I know this is my bed . . . . .
Okay definetly embarrsing.
One word - GROSS!!!

and after . . . .
Sorry, I lost the picture of the book shelf - you can kinda see it here though
HEHEHEHEHEHE
AHHHH
Thanks Nikki for letting me join mid summer!